Brig is 2!
On Friday the 8th of January Brig turned 2 years old. I can't believe that my baby is that big. I was worried that we wouldn't have a camera to take pics on his birthday but fortunately we were able to get another one. Here Brig is at the hospital...notice how chubby his little legs are. They are still chubby in a cute way :)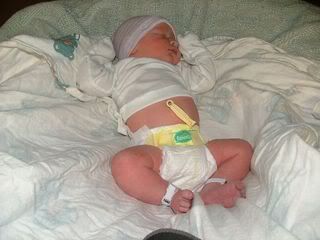 Here he is blowing out the candles on his cake. I had to lite them twice because he kept blowing them out. His shirt is dirty because I let him lick the bowl that had cake batter in it.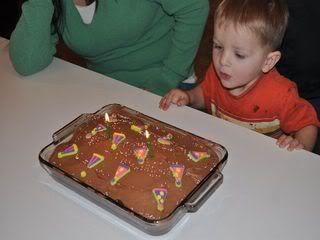 Here Brig is enjoying his cake and ice cream.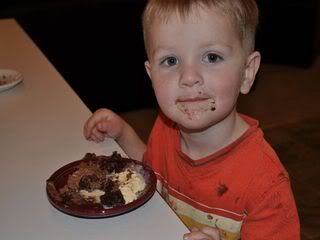 I'm so thankful that Brig is a part of our family!
For one of our family night activities we made journals. They are to help our kids recognize Our Heavenly Father's hand in our lives. Also it is a gratitude journal so that they can think of things that they are thankful for. In Hailey's journal she came up with all sorts of things that she was thankful for and the very last thing that she wrote was "I'm thankful I'm still here." I too am thankful that she is still here. I love my little Hailey.