Baptism, Blessings and more from our crazy life!
On April 9th Hailey was baptized. Just before the baptism Ethan decided to cut his own hair so I had to shave his head about 20 minutes before it was time to leave. He hated that I shaved his head and thought it looked ugly. For a month now he has worn a stocking hat to church because he didn't like his hair and didn't want anyone to see it! Finally last week I made him take his hat off.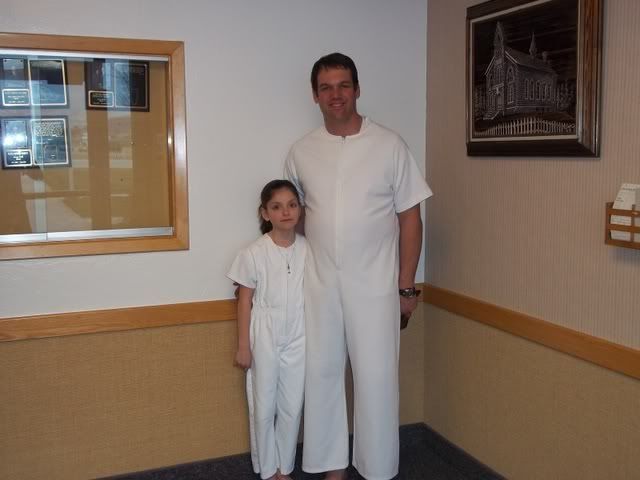 For the Baptism Ethan kept his coat over his hair...lol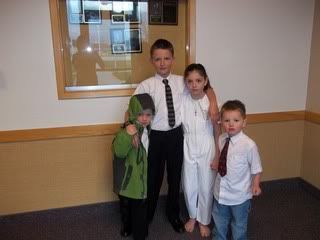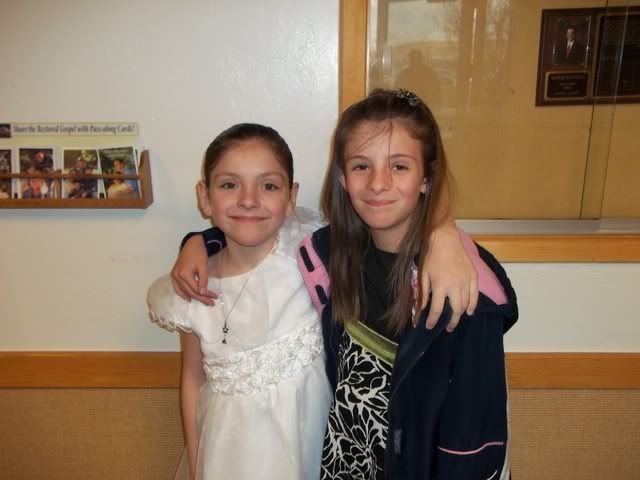 Baby Max has been so sweet. His blessing day went great. It was kind of amusing to me to be having Hailey confirmed and Max blessed at church on the same day.
We still always have some kind of chaos at our house...A week ago Friday Ethan fell off of the mule roof and cut his hand. I was so happy that I made it to the doctors office instead of having to go to the emergency room. On Mothers Day Sunday I noticed that Ethan's hand was quite swollen and looked like it was either broken or infected. Not wanting to take him to the emergency room I decided to wait it out. On Sunday night around 10PM Ethan woke up and cried about his hand. He also had developed a fever so I knew I couldn't wait any longer to take him in. The emergency room took forever and I didn't get home until about 2AM. To me the worst part was that I knew I wouldn't get a nap the next day.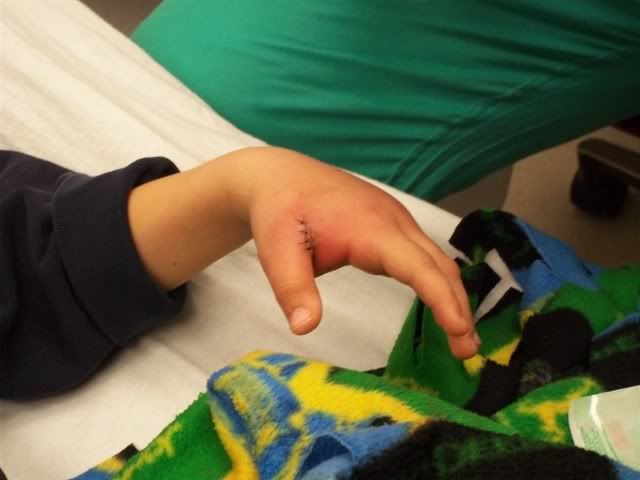 Ethan was really tough. He had to have a shot in his hip and it was painful. He didn't even cry. He is such a funny kid. They were going to give him a stuffed frog at the ER. The front desk lady came and set it next to him and said "do you want that?" He took a casual glance at it and said "No." He is so blunt and honest. A little later he told the doctor that he did want a toy though. The gave him the choice of a Koala Bear or a monkey. He Picked the Koala bear because it was softer. One day I was helping a girl in the area clean her house. Ethan came with me and looked around and loudly stated "Boy this house sure is messy!" I tried to quiet him down and remind him that the reason that we were there was to help with the mess.
Mother's Day at church Hailey went and picked Brigham up from nursery and he ran off. Spencer and I searched all over the church trying to find him. He wasn't in the church anywhere so we went out to the parking lot to search. I couldn't see him anywhere. Finally I decided I ought to check our car. He was in the car and had peed his pants. I took that as my cue that it was time to leave. I was disappointed that I had to miss sacrament meeting. I hoped that I could get a nap at least for Mother's day but no luck there either.
I am so thankful to be a mother. Life is so good to me. There are a few older ladies in Relief Society that love to hold Max. I don't mind sharing my sweet baby with them. Today the lady that held him is one that was never able to have children of her own. I could see by the look on her face that she enjoyed every minute of it.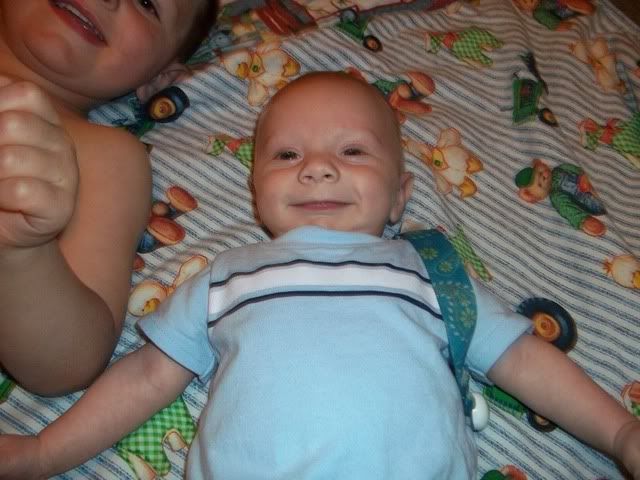 There have been some events in our community that have given people cause to mourn and as I have helped serve them and prayed for them I have reflected on this Song.
Because I have been given much
Because I have been given much, I too must give.
Because of thy great bounty, Lord each day I live.
I shall divide my gifts from thee with every brother that I see,
who has the need of help from me.
Because I have been sheltered, fed by thy good care…
I cannot see another's lack and I not share-
my glowing fire, my loaf of bread-my roof's safe shelter over head,
that he too may be comforted.
Because I have been blessed by thy great love dear Lord,
I'll share thy love again according to thy word.
I shall give love to those in need. I'll show that love by word and deed,
thus shall my thanks be thanks indeed.
On Friday my parents and Ben came to visit. I love when they come. My mom helped me catch up on my laundry. She even mated socks. Mating socks is my least favorite thing to do. It was so fun to be able to visit with my mom and dad. I love them so much. Ben is so fun too. He is kind of like an older brother to Spencer and Austin when he visits. Of course all of my kids think he is cool. Just before they left he was telling my dad that they were going to have to stop somewhere for him to use the bathroom on the way home. I asked him why don't you just pull over and pee on the side of the rode...lol. He looked at me like I was nuts. I teased him and said "You would think you were raised with a bunch of girls!" For those of you who don't know he was raised with a bunch of girls. Now that I am an adult I feel guilty that I might have picked on him or teased him for the way that boys are. Boys are so fun, and I love all of my boys!