The Unknown and more
Just before spring Break I got a call from the pediatric neurologist's office and they had an opening. They were able to see us on the 24th of March! I was so thrilled that we were able to make it. I thought the weakness in Ethan was maybe his feet or calves, but the doctor said that it is in his hips, and pelvis. Which makes sense and is why he has a hard time holding it when he needs to pee and at night he has to wear a pull up. They already had our doctor do a CK test and it came back normal, if it had been elevated he said that he would bet it to be Duchenne muscular dystrophy, but since the CK came back normal he isn't sure. On the 11th of April he had to have a muscle biopsy. I had to wait until the day before to hear what time we needed to be to PCMC. It made me crazy to wait so that I could plan when I would leave. We had to be there at 6:45 AM so I decided to drive down to Utah the night before. I was hoping to leave around 8 PM but I had to pick Spencer up from a track meet and by the time I was ready to go it was 9 PM. I think I had only gone about 10 miles and my check left rear tire pressure light came on. I pressed the button to see what the pressure was at and it was at 8. I knew I would need to get the tire fixed but I figured if I could make it to farmers corner I would be able to put some air in my tire and hurry home to switch cars. It took me a little while to find where the air was at. A couple of guys were jogging by while I was looking and I asked them for help (I figured I was safe since they were runners). It was a dad and his son. He said sure they would help me and when he turned around I saw that the back of his sweat shirt said Hepworth. I said "hey, is Hepworth your last name?" He said "Yeah, it is why?" And I said "That is my last name too." He knew Tyler because he is a physical therapist in Burley and Tyler had to see him after he cut his hand with a grinder a few years ago. I asked if he knew about when Tyler broke his back and he said he had heard, and then he told me of a miracle that happened in his family with his son who was there helping change the tire. I was so thankful for them and the help they were to me. I didn't end up leaving Burley until 10:30, which put me at my parents house about 1:45 AM. I was quite tired but sometimes when you are the mom you just have to keep on going. I got up at 6 and left Max and Brigham at my parents house. My sister Christine was going to come and pick them up after she dropped her kids off at school. I was so thankful to her and my parents helping me. At the hospital I could tell that Ethan was nervous. I asked him if he was nervous and he said "yes." I let him sit on my lap. They gave him a sedative before taking him back for surgery so that he would be relaxed. When he came out of surgery I took a little video with my phone and I said "Ethan, say something funny." Ethan responded "Is this real life" (This is from the David at the Dentist youtube video). He then said something about adding toothpaste to his mouth for a car wash. He is such a fun little boy. I asked him to smile so that I could text a picture to dad and this is what I got.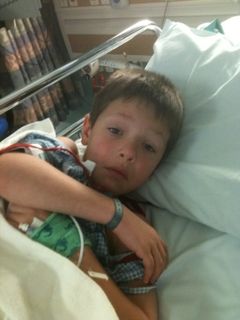 The cut looked longer than I thought it would and also they took two samples of muscle and I thought they were only going to take one. I hope we can get the results faster since they took two. They told me the results could take up to 4 weeks, so I still get to play the waiting game.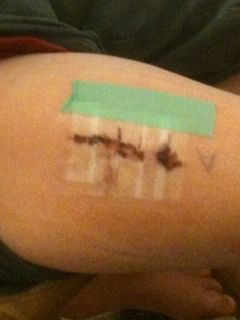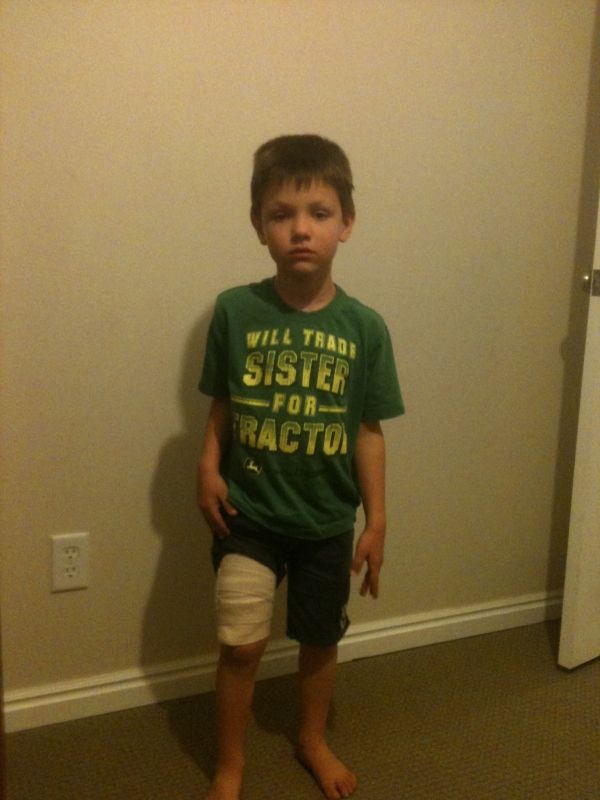 In March Hailey turned 9 years old! I can't believe that my sweet girl is getting so grown up. She is Max's favorite next to me. If I can't help Max with something he will go to her. I am so thankful to have such a sweet caring girl. Hailey loves to read and quite often I have to make her turn her light out and go to bed. One night I woke up to her reading and it was 2 AM. I told her to go to bed, but she begged me to let her finish her book since she only had 2 pages left. I'm sure she was pretty worn out at school that day. Here is a picture of my sweet girl on her birthday.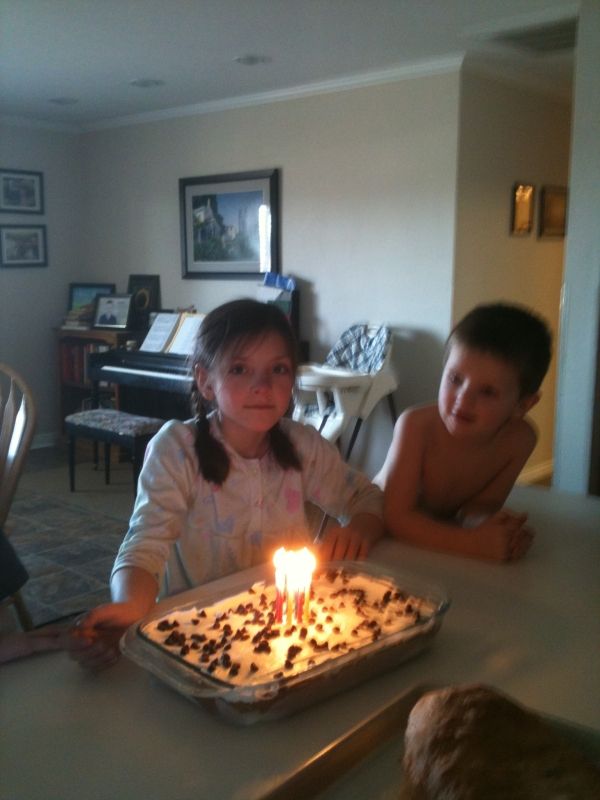 For a long time now I have put off cutting Max's hair. I love his little curls an I knew they wouldn't be there after I cut his hair. I had his one year old pictures done in March, and told myself that I would cut his hair after that....but I just kept putting it off. Back when I worked at Kids Cuts I used to think the moms that were attached to their kids hair were so strange, and now I have become one of those mothers...lol. Max is going to be my last baby and I just wanted him to look like a baby a bit longer, but finally I got tired of the matted rats nest that would happen when he was sleeping. I cut the curly locks off and I have them saved in a ziplock. I might just let it grow out a little bit again to see if they come back. Here is one of his one year old pictures, I added the text and had it printed. I have been adding text to each of my kids pictures with a message that I feel they need to know.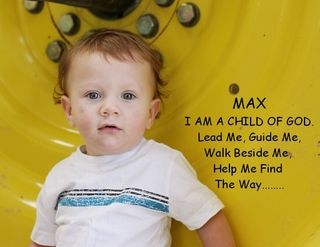 Here are the after haircut pics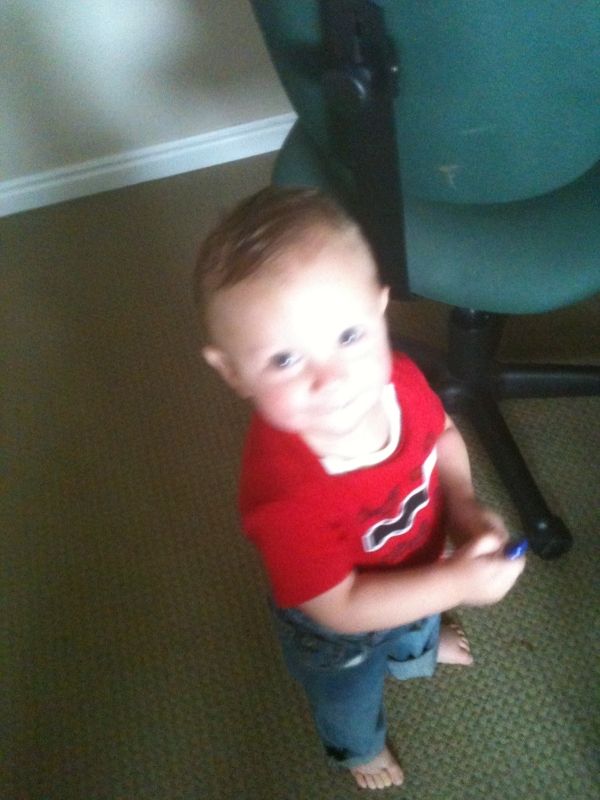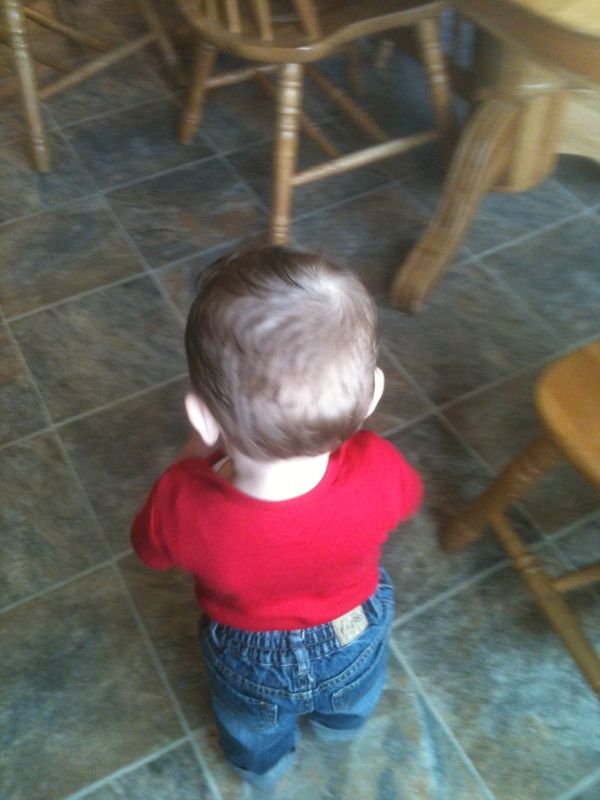 Max is such a sweet mellow baby, and I am so glad to have him as part of our family.