Life Lessons from Leslie, My Beautiful & Amazing sister part 2
Three years ago we took our family on a Cruise and to Disneyland for Christmas. At the time Leslie wasn't dating anyone (at least as far as I knew). We made plans for her to come with us on our vacation. She is a good friend, and more helpful than a husband with the kids. I was excited for her to come. I loved having her for our family vacations! Because of all of the time she has spent with us, my kids really bonded with her and all of them love her so much. One night on our cruise she was showing the kids the proper way to do an cannon ball into the hot tub and failed to navigate her body far enough in to miss the steps. Although she didn't go to the doctor we are pretty sure that she broke her tail bone. I know she was in pain for months after. Also this made going on any rides at Disneyland not as much fun. The day that our Cruise returned we checked into a hotel across the street from Disney and planned to go the next day. The next day as we all got up and ready to go, Tyler was feeling really sick so he decided to stay in our hotel room while the rest of us went. I was so thankful to have Leslie there to help me with all of my kids. I am sure she would have rather stayed back at the hotel room and rested her tail bone but she stuck by my side. I Loved all of the memories that we made together!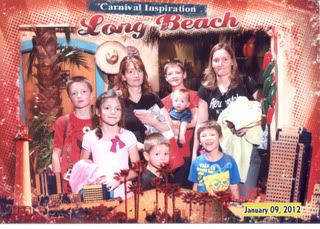 This is a picture of us just as we are getting on the ship. I was super annoyed that they made us stop for a photo, but now I am glad that have this memory with my sister. Shortly after we came back from our vacation Leslie began dating someone. They dated for almost two years before they were married. When I met Bryan I could tell what a great guy he was. He seemed to be a perfect match for Leslie. I remember telling him about how much I grieved when Leslie found out she was pregnant with Jared. All of the times that I have been pregnant have been happy occasions and I wanted her to have that feeling too! He told me with emotion in his voice that he wanted that for her as well.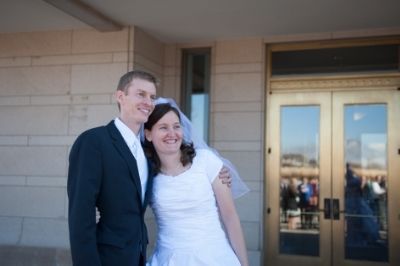 Here is a picture of Bryan and Leslie outside of the Oquirrh Hills Temple with Jared. We gained family when Leslie gave Jared up for adoption. Ryan and Sherry fit with our family just like they were one of us! Because of some health issues Leslie and Bryan knew that they would have to get invitro-fertilization to get pregnant. Shortly after the wedding they began the process. I remember praying so hard for Leslie. More than anything I wanted her to be a mother! On the first round they gave her about a 50% chance of concieving. They implanted two eggs and the chance of triplets was around 1%. I hoped and prayed that she would at least have twins. Well at her first U/S there were three heartbeats! She was pregnant with triplets.
Here is a cute belly shot of her at 31 weeks! I actually thought she looked really great. Every time that I have been pregnant people have asked me "Are you sure there is just one in there?" I found this super annoying and it made me feel homocidal. At least when she was asked she could say actually there are three. I haven't been able to visit as much as I would like since the babies were born, but I am so happy for Leslie! She has the most beautiful babies.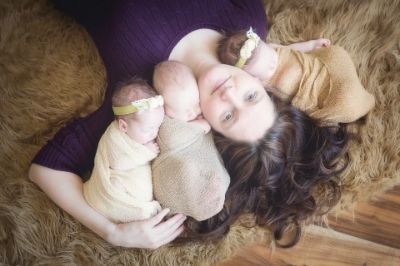 I know that she was blessed for doing something that was right, yet so hard. To go from a day that was probably the hardest one of her life.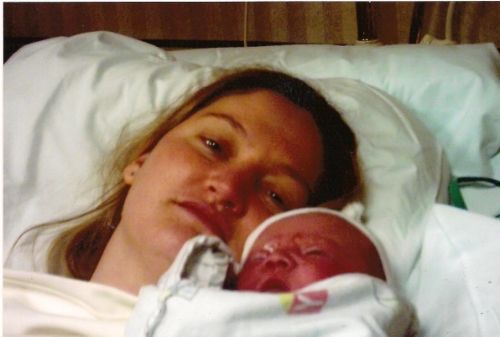 To a day like this one!
I want Leslie to know what a great example she has been to me my whole life. I Love you Leslie.