A week ago today (on June 23rd) My little Spencer turned 9 years old! I can't believe how fast the time has gone by. Spencer wants me to erase the word little because he doesn't think he is little anymore....but he will ALWAYS be my little boy even when he is bigger than I am :)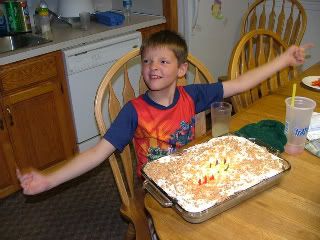 Here we are singing happy birthday and Spencer is pointing to himself.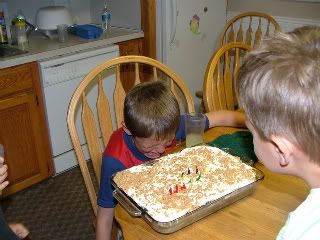 Here is where Ethan blew out the candles and Spencer cried. I then re-lit the candles for Spencer to blow out.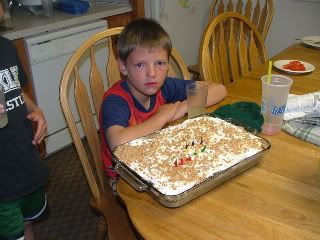 Here is where Spencer finally got to blow out his candles. He is still kind of mad though ;)