Last week was the week where they teach the kids to stay drug free. Each day they dress up or do something crazy. I had to take their pictures for crazy hair day. They think it is so fun. If you are wondering, Spencer made himself a "wig" out of paper.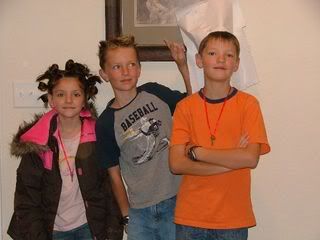 Last weekend my parents and Aunt Les came to visit. It was so fun to have them here. My parents didn't get to stay very long, but Les came to the school carnival and helped me with the kids. While we were there Austin fell and hit his head on some steps in the gym. I felt quite concerned for him because I had never seen a goose egg so big on someones head. I'm so thankful that he is okay. He has two black eyes now and a large lump on his forehead, but I know it could have been a lot worse. Aunt Les brings up Haunted houses for the kids to decorate each Halloween time, they all think it is so fun.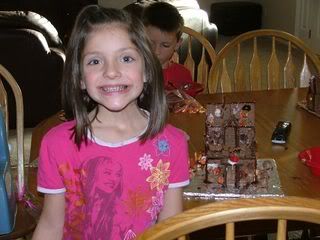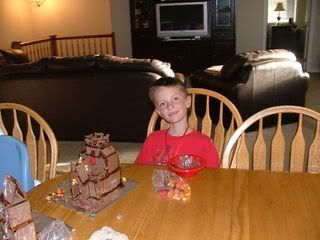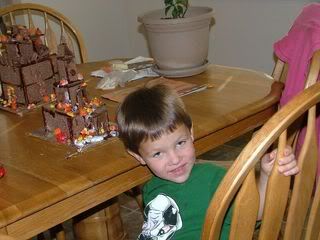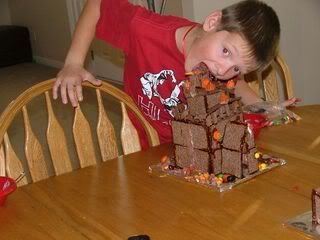 On Monday for family night we did our annual pumpkin carving before Halloween. This year it was kind of nice because I didn't end up carving all of them. Spencer and Austin actually carved theirs. Hailey drew what she wanted me to carve in marker.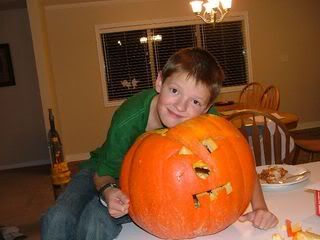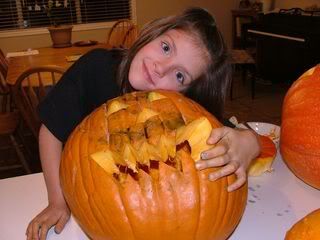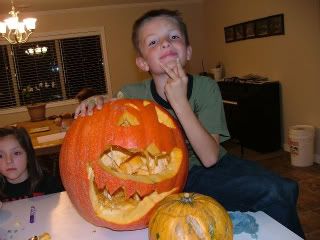 This week Ethan had a Halloween party on Wednesday for Preschool. Grandma Jodi sewed a panda hood for him and altered Little Tyler old Karate outfit so that he could be kung fu panda. Ethan looked so adorable to me.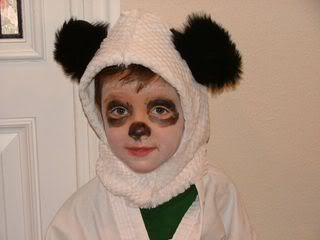 Today was the Halloween party for the kids. I am the room mom for Hailey's class. It was a lot of fun. The kids Halloween parade was also today. Grandma Jodi came and took care of Brig because he was sick. Originally she was going to come with me to the Halloween parade. I was so thankful to her for helping me out.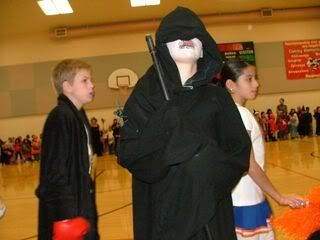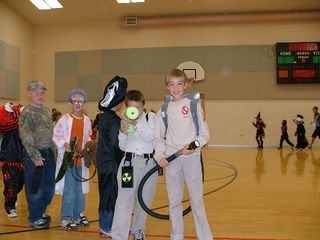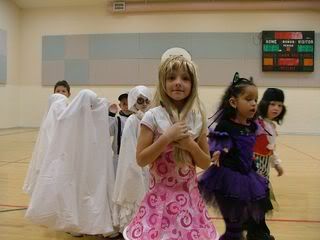 Spencer is a grim reaper, Austin is a ghost buster, and Hailey is Hannah Montana. I thought Austin would be the only ghost buster but there was another kid in his grade that was also a ghost buster. They both looked cute.