Christmas, Birthday boy and Belly
Christmas this year was probably the most relaxing one that I've had in a long time. Santa had all of the presents ready to go by 11:30. This year all the kids really got from Santa was what was in their stockings. I put a lot of time and effort into getting things that they really wanted and I didn't want Santa to get the credit for it....lol.
Tyler had his last appointment with the neurosurgeon and he was given the all clear. He doesn't even have to go to physical therapy! Really his back healing so quickly without permanent damage is a miracle :)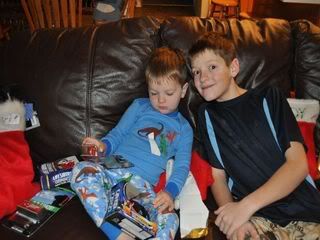 Brig didn't really want to get up on Christmas. We made the kids wait until 6:30 to get up. Spencer woke me up at 6:15 and asked if it was close enough and I said no. Santa didn't get to bed until midnight so I really wanted those extra 15 minutes. The way Brig acted reminded me of Ethan when he was 3 (Brig will be three this week).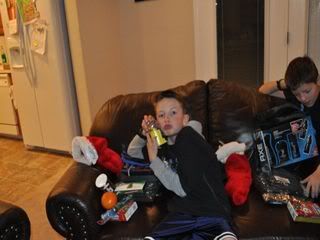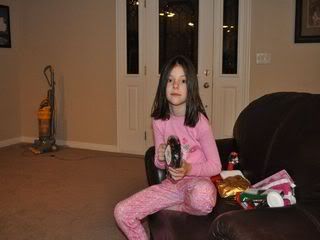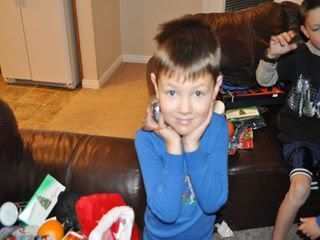 Austin's Birthday is the Day after Christmas. Sometimes I feel guilty that I didn't wait just a day longer to be induced, but I don't really know that a day or two would really make that much of a difference. Austin is my sweet little challenge. I think the lord knew I needed some paybacks for the way I acted as a child so he sent me Austin...lol. I am so thankful for Austin and that he is a part of our family.
Austin got to light his own candles this year! I was afraid he might get burned but he did fine.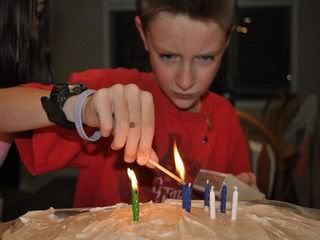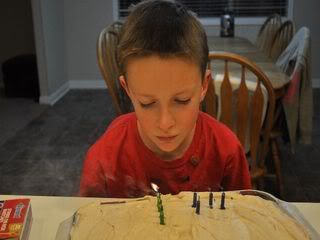 And last here is my 33 week belly pic. I took it yesterday before my run. I try to keep the same outfit for the pictures so I can really tell if I've grown that much. The problem with this black tank top is that as I run it rides up and my stomach shows. I don't really worry about it though since the only ones that see me are my own kids :)