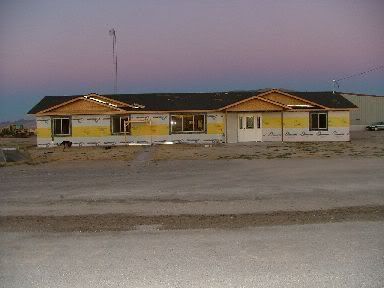 Here is the front of our house last week. We got new windows and the front door is gone. The wall isn't knocked out between the addition and the old house so the kids have to use the back door.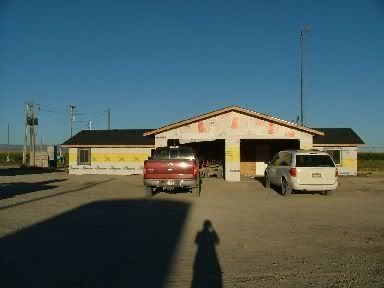 Here is a pic of the back. I forgot to take a pic of the french doors on the back of the house. Maybe next pic I will :)
So much has been done on the inside. We now have central air and a new furnace and all of the wiring is done. I can't wait for sheetrock.