Between the snow and the wind blowing we have quite a mountain out there. Here is a pic of the mountain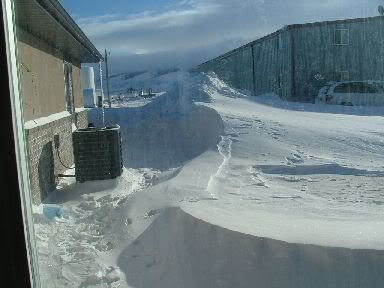 Is anyone up for a visit?
Luckily we made it to Utah for a short trip and made it back we had major snow when we left and it just got worse yesterday.