November
In November we flew to Minnesota to spend Thanksgiving with Grandma Dalton and Marge. This was our kids first time on an airplane. I was quite stressed packing and getting us there but we made it without losing any kids along the way. I let the older kids use my camera while we were flying and I think they took about 50 pictures of the clouds and airplane wings :) Shawn and Lindsey were on the same flight out as us and it was fun for the kids to have cousins to play with. Brigham now says that Carson is his best friend.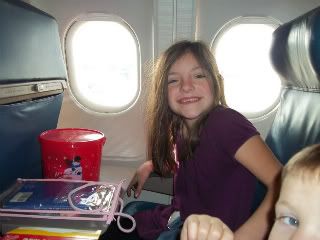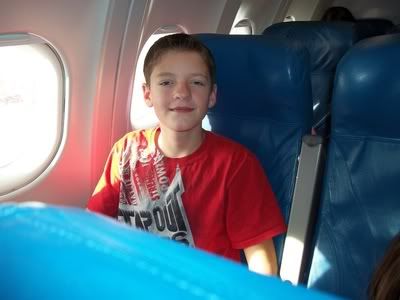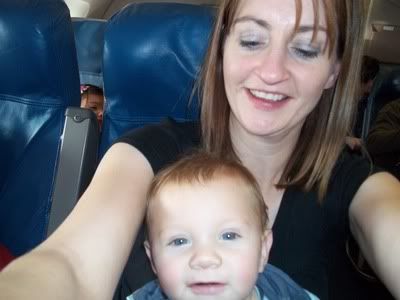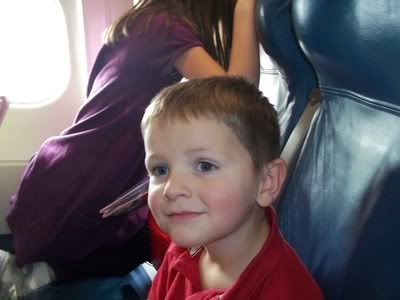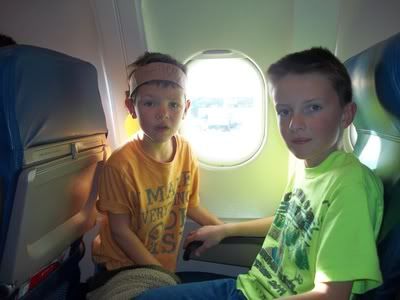 Ethan was really cute. He wore the Indian hat that he made at school all through the airport. The people at the airport helped us a lot and were very family friendly.
Here is a picture of the back of Grandma Dalton & Marge's house.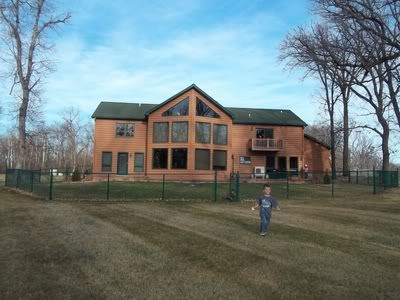 The house is really neat and it had plenty of room for the kids to play. We took the kids to the park to play one day.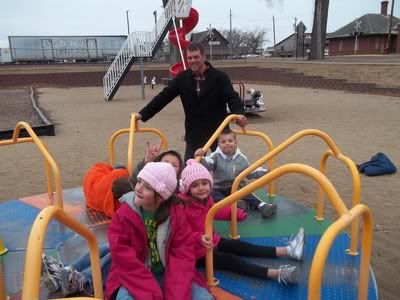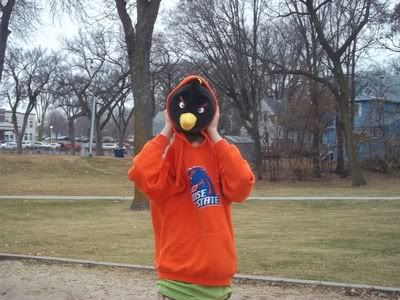 While we were there I was visiting with Marge and I asked her if she had ever had someone puke in her car, and she said "no, but I did have a crock pot spill once." On the way home from the park Shawn and Lindsey's little boy Carson puked in Marge's car. I felt really bad...I'm sure I somehow jinxed her. Grandma Dalton and Marge were so nice to us, and I know there were plenty of times that my own kids drove me nuts so I know they were really tolerant and patient with all of the extra noise.
We also went to church while we were there. It is actually a branch and it is in North Dakota. When we showed up for sacrament meeting I think we doubled the size of the meeting. Before our kids came there was only one girl in primary. It was fun to visit and I am sure we will visit again sometime.
The ride home was a bit more challenging. We had to fly to Salt Lake and then drive 3 hours to home. On the way we stopped at Smith & Edwards in Ogden to look around and break up the ride a bit. My second child was quite a challenge on the ride home. He still continues to be a challenge. I now know how my parents must have felt when I went through my rebellious streak. I love him so much but sometimes I just don't know what to do with him. I just want him to grow up to be a productive, kind boy who does what is right. I just pray that I am doing the right things for him.